Rich Anzalone, MBA:
Residing locally with his three daughters: Jill, Jacy, and Kristen, Rich Anzalone spends his time active in the business community and youth sports leagues. With a bachelor's degree from Northeastern and an MBA from Boston College, Rich offers the education found in less than 1% of all realtors. Offering nearly 30 years of buying/selling experience and having brokered hundreds of transactions, Rich Anzalone is simply one of the best in the business.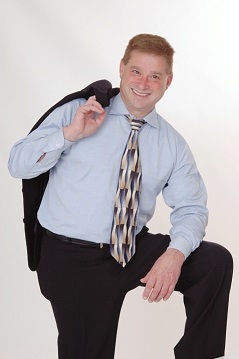 His sales have placed him in the prestigious 100% club.
Acceptance into this elite club is nationally recognized as a performance level in the top 1% of all real estate agents. As a tribute to his personal sales success and communication skills, Rich was elected chairman of the Real Estate Committee representing companies in the Marlboro/Hudson area. But that's not all, in 1994-1997 Rich received the Platinum Club Award and in 1998 Rich was inducted into the RE/MAX Hall of Fame. The Hall of Fame is the highest and most respected award in the real estate business, making his hard-work all the more gratifying.
After years of personal commitment to his clients and a talent unmatched by his competitors, Rich purchased his very own RE/MAX franchise. Rich is the Co-Owner of RE/MAX Results Realty in Hudson, MA and could not be happier. As the Co-Owner, Rich guarentees a one-of-a-kind level of service you'll recommend to your family and friends.

I am the co-owner of RE/MAX Results Realty with my good friend, Dave Newbould. Ownership of a RE/MAX office has been a life-long dream of mine, and I can now ensure that all the companies, staff, and resources are utilized to effectively sell your property for top dollar. It's good to be the boss!
We understand that buying or selling a home is more than just a transaction: it's a life-changing experience. That's why our team of highly-seasoned real estate professionals is dedicated to providing exceptional, personalized service for all of our clients. We take great pride in the relationships we build and always work relentlessly on the client's behalf to help them achieve their real estate goals.


Our team of experts represents the best and brightest in the industry, and we're always striving to lead the field in research, innovation, and consumer education. Today's buyers and sellers need a trusted resource that can guide them through the complex world of real estate. With our extensive knowledge and commitment to providing only the best and most timely information to our clients, we are your go-to source for real estate industry insight and advice.


Our Mission Statement:

Our philosophy is simple: clients come first. We pledge to be in constant communication with our clients, keeping them fully informed throughout the entire buying or selling process. We believe that if you're not left with an amazing experience, we haven't done our job. We don't measure success through achievements or awards, but through the satisfaction of our clients.